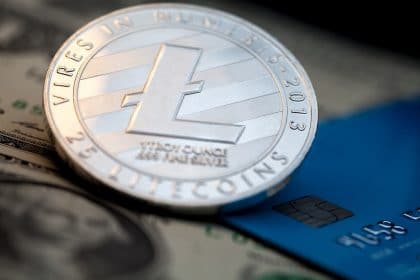 LTCN stock trades 20 times lower compared to Grayscale's LTC holdings per share. Therefore, buying Litecoin via grayscale is 20 times more expensive than directly at the cash register.
The world's eighth largest cryptocurrency, Litecoin (LTC), is up 13% today and is just under $ 200. At press time, LTC is trading at $ 194.9 with a market cap of $ 12.9 billion. Interestingly, investors seeking exposure to LTC through the Grayscale Litecoin Trust pay a premium of 1800%. The shares of the Grayscale Litecoin Trust (OTCMKTS: LTCN) traded at this massive premium above the market price of the underlying asset, i.e. Litecoin (LTC).
Grayscale Litecoin (LTC) Trust
On Tuesday, March 2, LTCN shares hit a high of $ 391 before correcting nearly 5% by the end of the trading session. This big difference is largely due to the inability of retail investors to buy LTCN stock directly from Grayscale. In principle, the trust is only available to accredited investors.
While LTCN stock trades at over $ 300, LTC stocks are worth only $ 16.42 per share. Therefore, buying Litecoin via grayscale is 20 times more expensive than directly at the cash register.
Grayscale launched its Litecoin Trust (LTCN) in August 2020. The price of LTCN shares peaked in November this year, rising to $ 500. While the premium for the Litecoin fund has dropped significantly in the past three months, investments for LTCN are not yet very attractive for private customers.
It turns out that Grayscale was aggressively buying LTC itself over the past month. A tweet from Litecoin shows that grayscale has won almost 80% of all Litecoins mined in the last month.
Last month @Grayscale Trust bought over 174,000 Litecoin.
This is about 80% of all Litecoin mined in the last month … pic.twitter.com/5RmDARZ3dy
– litecoin (@litecoin) March 1st, 2021
Anyone willing to take advantage of this arbitrage opportunity with the LTCN share price should know that all LTCN shares must be held for at least a year once they are created. Also, one must be an accredited investor with a minimum investment ticket of $ 25,000.
Litecoin founder calls NFT Craze similar to ICO Mania
Non-fungible tokens (NFTs) have been in the spotlight for the past few days. Bing names like Christie's and NBA have taken the NFT route to sell some very popular digital artwork and videos through the NFT digital collectibles.
Charlie Lee, founder of Litecoin, compares it to the ICO mania of 2017. Lee mentions five points of similarity between the current NFT popularity and the ICO mania of 2017. Interestingly, he also compares both to the altcoin mania of 2013.
I see a lot of parallels between the NFTs of 2021 and the ICOs of 2017 and the Altcoins of 2013:
– easy to create new ones without any obstacles
– easy to understand and explain
– brings tons of new people to crypto
– High prices and pumps create hype / FOMO
– Few will last and have value, most will not
– Charlie Lee [LTC⚡] (@SatoshiLite) March 2, 2021
Lee is not alone in his criticism of NFTs. Some of the popular personalities in the crypto space share similar opinions on this.
Next Altcoin News, Blockchain News, Cryptocurrency News, News
Bhushan is a FinTech enthusiast and has a keen understanding of the financial markets. His interest in economics and finance draws his attention to the emerging markets for blockchain technology and cryptocurrency. He is constantly in a learning process and keeps himself motivated by sharing what he has learned. In his spare time, he reads thriller novels and sometimes explores his culinary skills.
Thank you!
You have successfully joined our subscriber list.