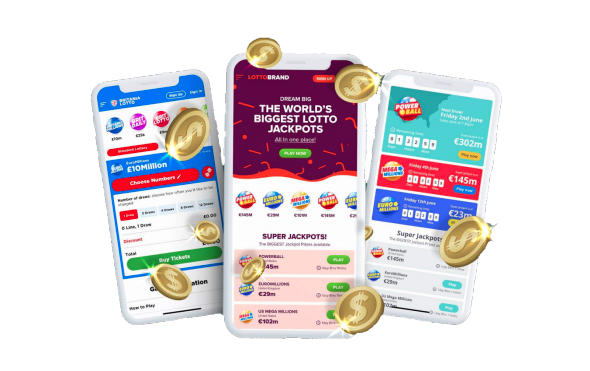 DoubleJack, a global fintech startup, is launching its Tron-based DJACK utility token, which will allow users who are normally geo-blocked by local barriers to access its lottery platform and related benefits. The funds from the utility token sale will be used to build the insurance program and sell Insurance-Linked Securities (ILS), which will allow the company to offer a much larger jackpot.
Around the world, a number of countries have set geoblocking parameters to prevent their local populations from participating in Igaming by 2025, a market size of nearly $ 1 trillion. Most igaming and lottery programs are non-philanthropic in nature and do not offer real stakeholder opportunities. To improve on the lack of these elements in the industry, DoubleJack is changing the paradigm with its utility token. The token not only gives buyers access to the platform to buy lottery tickets, but also offers buyers unique opportunities immediately after the purchase:
Influencer Income: Token holders can earn passive income by becoming "influencers" and sending QR code links to other people. For every 20 people who receive a referral code, the influencer can earn a passive income, which, depending on the influencer's DoubleJack.Club status, ranges between 100 and 6 million US dollars. Passive income is paid out from one third of the lottery's total jackpot.
Philanthropic Opportunities: Influencers are encouraged to develop their own nonprofit initiatives and use the passive income they receive to contribute to local charities.
Asset Management Option: Lottery jackpot winners will be given the opportunity to partner with asset management company Turner Little to achieve their personal and / or business goals.
To build its philanthropic lottery ecosystem, DoubleJack is leveraging utility token sales to raise funds to build its own proprietary insurance company and offer insurance-linked securities to institutional and accredited investors.
"We are proud to release our utility token to users around the world to break down geo-blocking barriers and give everyone the opportunity to earn passive income and get involved in charity," stated the DoubleJack founding team. "As entrepreneurs who are passionate about pushing it forward and building an ecosystem based on altruistic principles, the ICO is a massive step towards realizing our vision of a philanthropic, global lottery platform."
DoubleJack started its DoubleJack.Club influencer program in December 2020.
about
DoubleJack is a fintech company with its own lottery and gaming platform operated by DJACK, the Tron-based utility token, developed as an ILS (Insurance and Insurance-Linked Securities) token for online lotteries and a passive income system becomes .