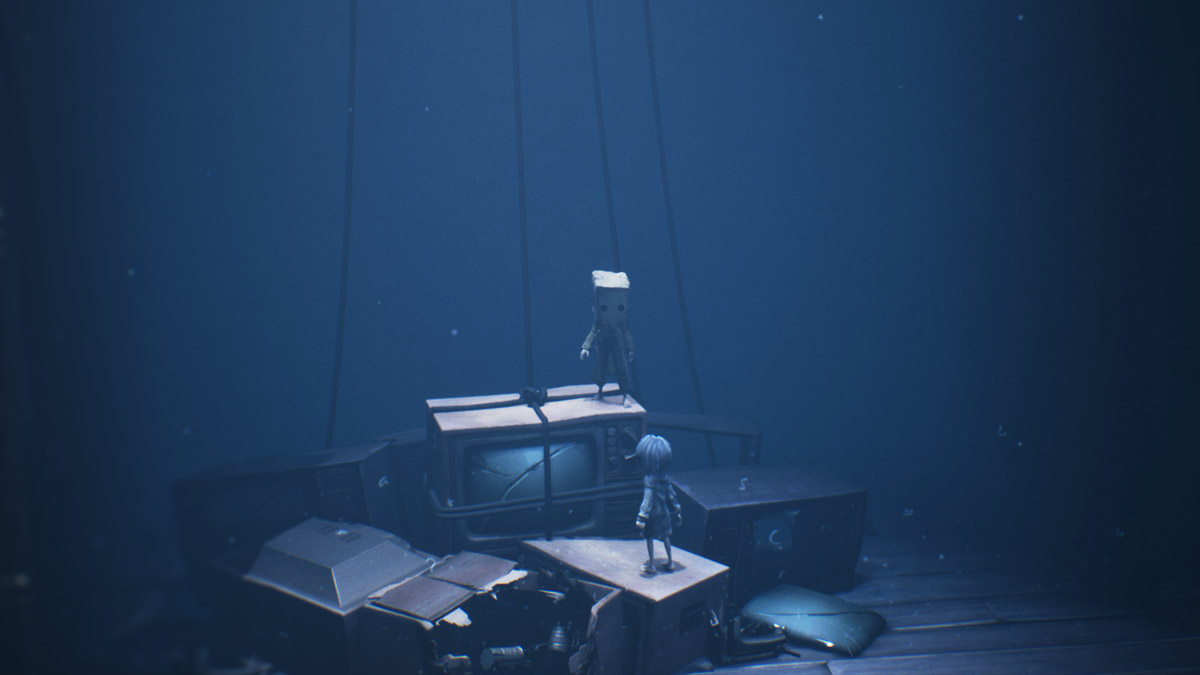 As Little Nightmare II's release approaches on February 11th, we recently took one last look at the game and it will be a worthy sequel to the original 2017 game.
One particular aspect of the game that caught our eye this time around was the introduction of an AI accompaniment mechanic by the developers at Tarsier Studios that we haven't seen in video games in recent times when they introduced a PlayStation 2 game called ICO in 2001 . It was remastered for the PlayStation 3 10 years later and bundled together with another classic, Shadow of the Colossus.
Mono and Six in Little Nightmares II.
In ICO, the game has a boy named Ico who is chased by shady creatures and he meets a girl, Yorda, and they both help each other escape from a castle by solving puzzles and fighting the creatures. During the game, the player can optionally hold Yorda's hand to draw at any level of the game.
In Little Nightmares II, the new protagonist is a boy named Mono and he meets a girl, Six, and they both help each other escape the spooky horrors of Pale City by solving puzzles and fighting creatures. During the game, Mono also has the option of holding Six's hand to take them away. One key difference is that Six is ​​not as helpless as Yorda and Mono can help much more by pulling him up to hard-to-reach places, fighting himself, and even finding her own way to complete certain tasks. Obviously, she was well versed in her previous Maw escape adventure in the first game (Six was the protagonist in the first Little Nightmares).
ALSO READ: Little Nightmares is FREE for parties for a limited time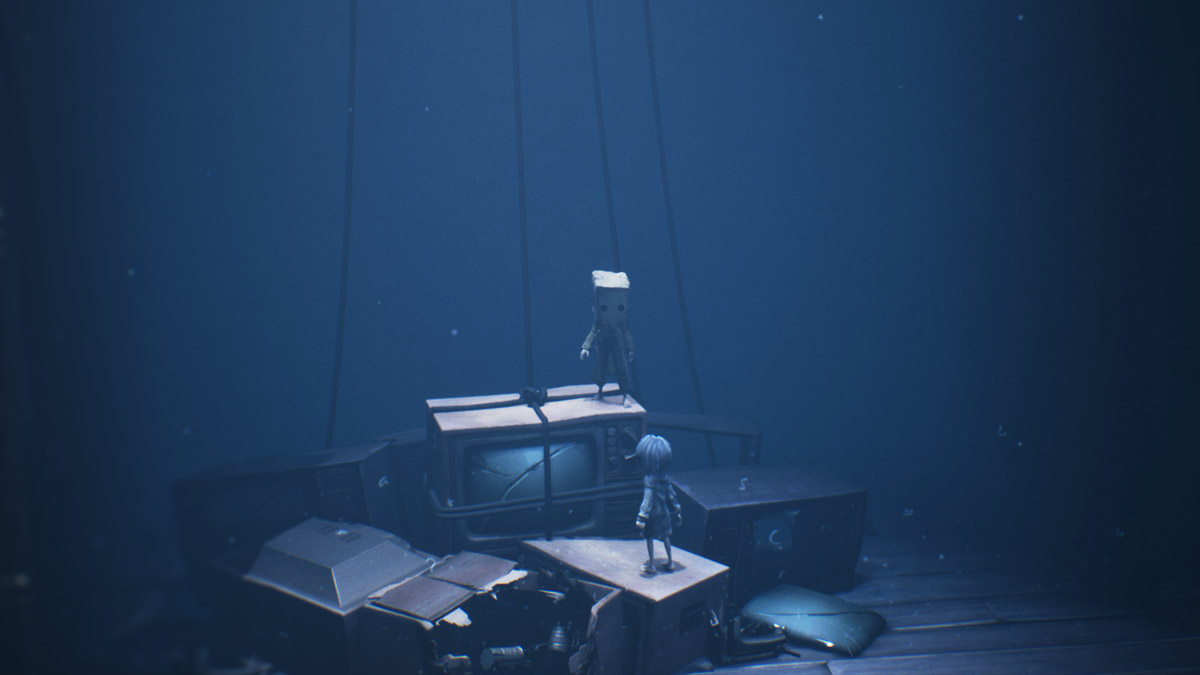 Mono and Six in Little Nightmares II.
It's also worth noting that the ICO's spiritual sequel, Shadow of the Colossus, featured a protagonist named Wander and was looking to revive and reunite a woman named Mono. Coincidence maybe? Or maybe the folks at Tarsier Studios really loved the creative work of Fumito Ueda (creator of ICO and Shadow of the Colossus) and probably took inspiration from these classics.
Check out our 13-minute playthrough of the spooky "Hospital" level to get a feel for the AI ​​co-op elements and the cuteness of holding hands in action.
Want more? Here's the latest gameplay from The School phase, featuring a creepy teacher who's sure to make your back tingle when her head is outstretched.
If you'd like to try your hand at before the game launches, a playable demo of the first level, The Wilderness, is now available, but only contains mono on its own before it hits Six.
Still convinced? Don't forget to check out the highly collectable TV edition of Little Nightmares II, available only in the UK, featuring a Mono & Six diorama, artbook, steelbook, sticker board, soundtrack CD and DLC in one themed theme TV-Box contains (available for PC), PS4, Xbox One and Nintendo Switch and are shipped worldwide!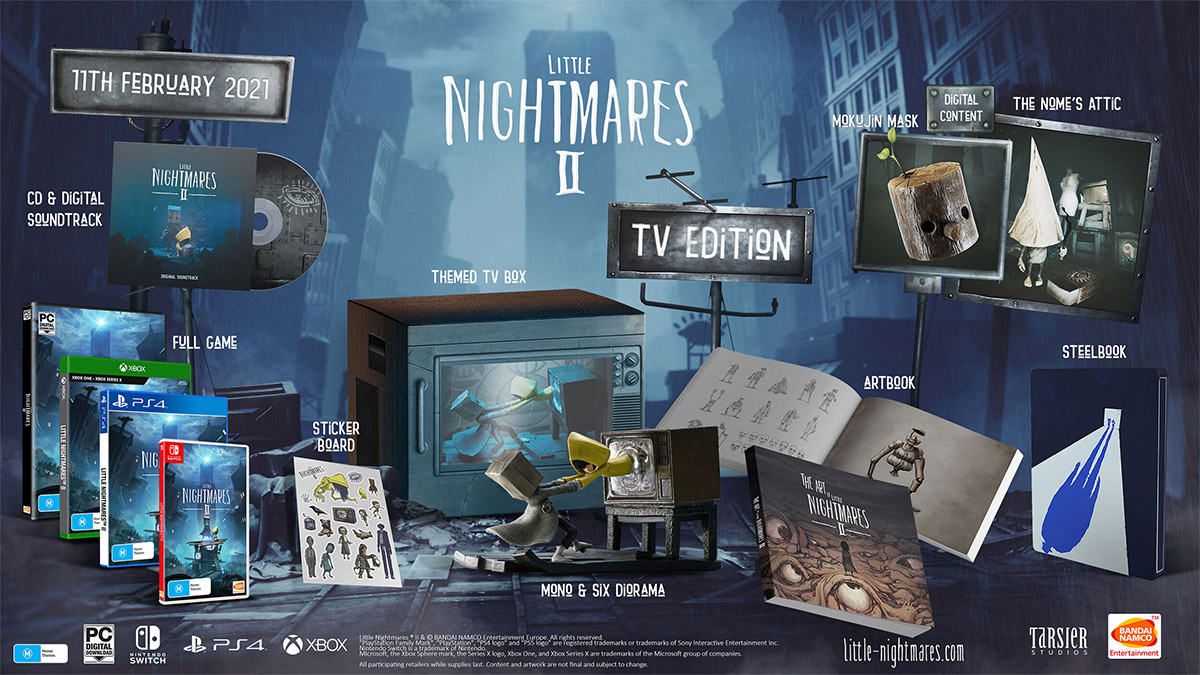 If you read this before January 17th, you should get the 2017 original hit game Little Nightmares for FREE on PC (with a Steam activation code) from the Bandai Namco Entertainment Europe Store.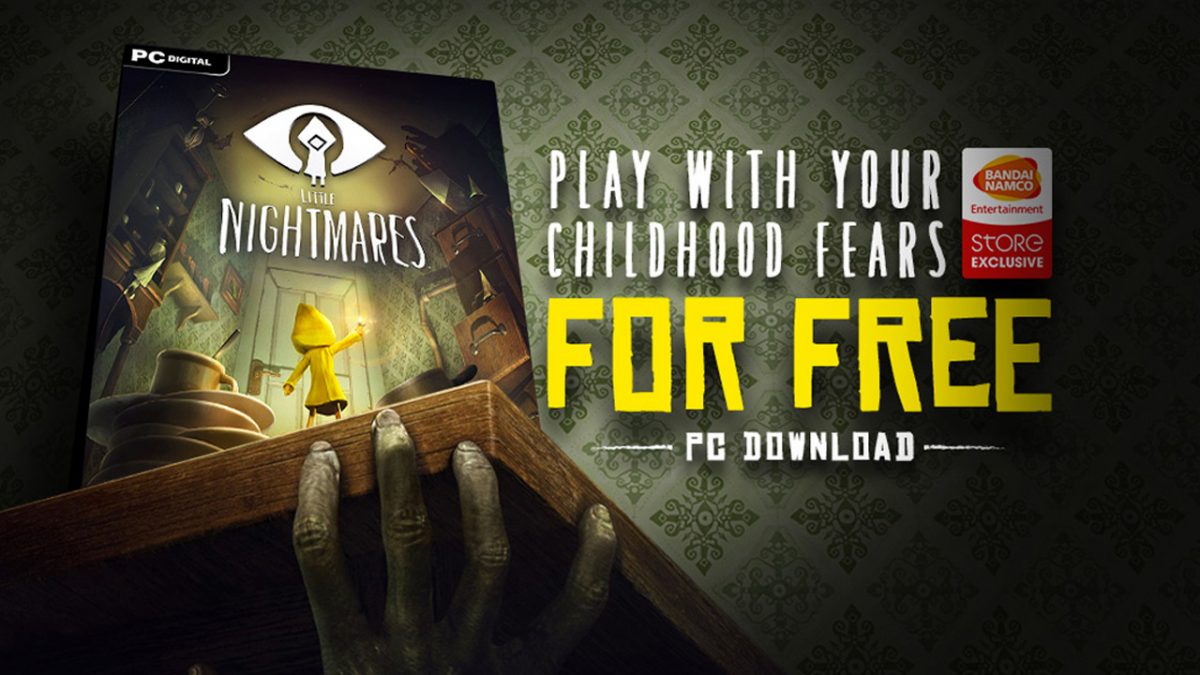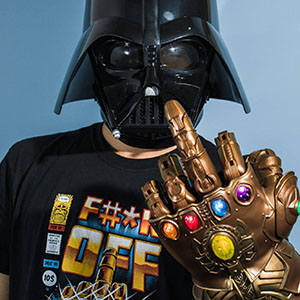 Yonk is a geek lucky enough to have an equally geeky Star Wars fan for a woman who owns a LEGO Millennium Falcon, locked in a glass coffee table as the center of her home.
ALSO READ: 6 reasons small nightmares can beat the horror ante
Leave a Facebook comment below!