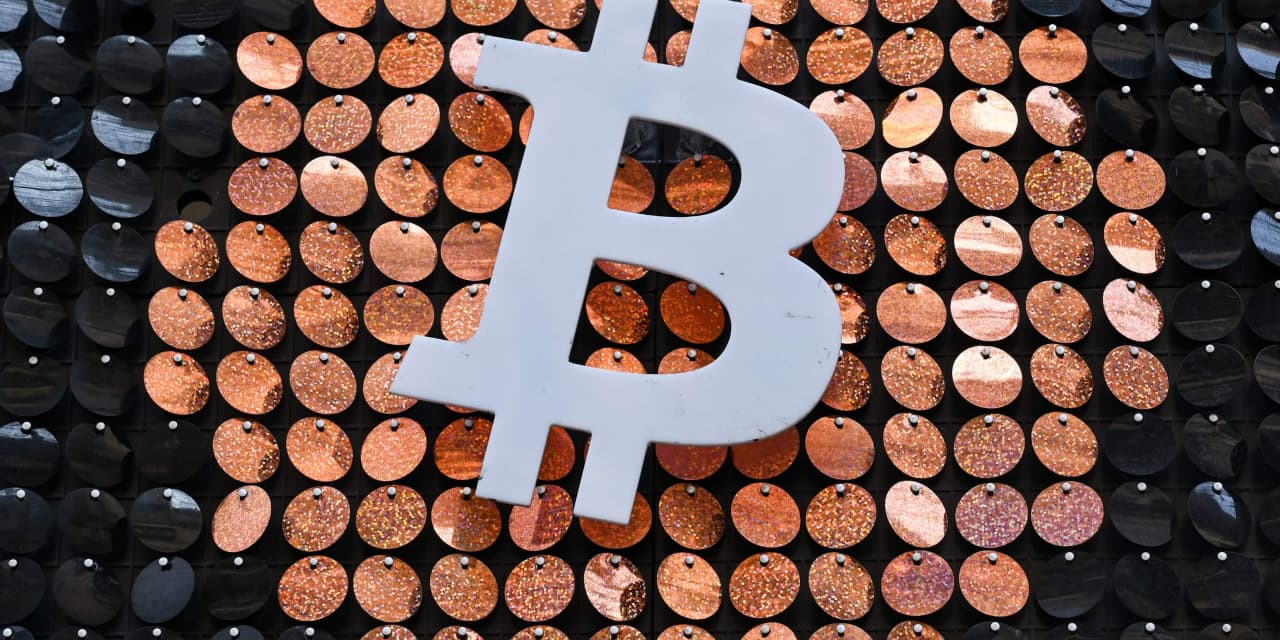 How can you best hedge your investment portfolio against the possibility of much higher inflation? This is an important question as inflation expectations may rise and the trend may continue.
Earlier this month, James Bullard, president of the St. Louis Federal Reserve, told reporters, "The calm inflation that has characterized the past decade may not be a good guide to what will happen in 2021, where I would expect prices to be more volatile , possibly higher inflation than we are used to. "
Consider the 10 year break-even inflation rate that the bond market is currently betting on that the inflation rate will be average over the next decade. It recently rose above 2.0% for the first time in more than two years. In March 2020, the bond market was still betting that inflation would average only 0.50% over the next 10 years.
In the following discussion, I will review how various asset classes have performed in the past, adjusted for inflation.
gold
I'll focus on gold first as it is popularly believed to be the ideal asset for investors looking to hedge against the risk of inflation. I am not sure if you are right.
Consider the graph below, which plots Gold's GC00, + 0.41% after five-year inflation-adjusted return (in US dollars versus US consumer price index). Note the lack of consistency: since the 1970s, when gold began trading freely in the US, its five-year real return has fluctuated from an annual high of 27.5% (in September 1980) to a low of minus 20.6% (in ) January 1985).
This record should give you a break if you are looking for gold to provide an inflation hedge for years to come.
Gold has a better inflation hedge balance when measured over a period of much more than five years. Much, much longer. Research by Duke University's Professor Campbell Harvey and Claude Erb, a former commodities and fixed income manager for TCW Group, found that gold only kept up relatively well with inflation if it had been for periods of nearly a century or more is measured.
Bitcoin
I'll just mention Bitcoin BTCUSD, -1.97%, as its price history is too short to support solid conclusions about its ability to hedge inflation. Yes, Bitcoin doubled from mid-December to early January when inflation started to warm. But then, without apparent inflationary pressures easing, Bitcoin fell more than $ 10,000 – 25% of Bitcoin's value – between Jan 8-11. It also fell by more than 75% between the end of 2017 and the beginning of 2019.
Stocks
Equities have achieved the highest inflation-adjusted returns of any major asset class over the long term. However, this does not make the stock market a good hedge against inflation over a five year period.
For comparison, consider that the average inflation-adjusted return on gold for the five years since the mid-1970s has been 2.2% on an annual basis. The comparable average for the dividend-adjusted S & P 500 SPX of -0.72% is 8.4%. In simple averages, stocks are a better hedge against inflation than gold.
Still, the inflation-adjusted returns on stocks are almost as volatile as those on gold. Since the mid-1970s, the five-year inflation-adjusted return on stocks has been 25.7% on an annual basis and minus 8.1% on an annual basis. The standard deviation of the five-year annualized real return is 7.4% compared to 10.0% for gold.
Treasuries protected against inflation
If you do not want any volatility in your returns in relation to the Consumer Price Index, you must choose the US Treasury Department's Inflation Protected Securities (TIPS) as your preferred asset. This is because the interest paid is tied to the CPI. You secure your inflation-adjusted return when you buy TIPPS and hold them to maturity.
Currently, you are paying a price for this guarantee as TIPS returns are negative. For example, the 10 Year TIPS currently has a real return of minus 0.96%, which means that if you buy and hold until maturity in 2031, your return will be many times below the rate of inflation. You can think of this minus 0.96% as the insurance premium you need to pay to consistently insure yourself against inflation.
Therefore, when deciding whether to rely on TIPS to hedge inflation in the coming years, you need to decide whether their consistency and guarantee are of sufficient value to keep you for the 0.96% per annum loss from inflation compensate. You could do much better or much, much worse with gold, bitcoin, or stocks.
I-bonds
The last asset I want to mention is a close relative of TIPS, but it has one attractive feature. I-bonds are US savings bonds, the yield of which, like TIPS, is linked to the consumer price index. However, unlike TIPS, their return will never be below that of the CPI. With a return of 10 years and a return of minus 0.96%, the I-Bond is an attractive alternative.
There is a catch, however. Two indeed. The first is that you can only buy I-bonds worth $ 10,000 in any given calendar year. So if you want to get more guaranteed inflation protection, you need to turn to TIPS. The second catch is that I-bonds are not traded on the secondary market. Your only redemption option is through the US Treasury Department.
It also prevents you from redeeming for the first year after purchase, and between one and 12 years after purchase, you lose three months of interest on redemption.
Mark Hulbert is a regular contributor to MarketWatch. His Hulbert Ratings track investment newsletters that pay a flat fee for testing. He can be reached at mark@hulbertratings.com
More: Here's what you should really know about the First 5 Days of January indicator
Plus: Here are the biggest stock market winners and losers in Biden's massive economic stimulus program