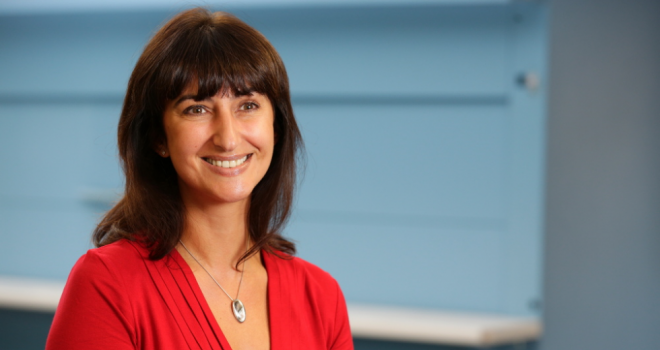 "They have a wealth of experience in the mortgage and transportation industries and share our passion for innovation to connect the real estate market."
Blockchain real estate network Coadjute has named Maria Harris and Rob Hailstone as the first members of a new committee of industry leaders.
Coadjute is a blockchain network for the UK real estate market that aims to enable simpler, smarter and safer transactions and cut the time it takes to move in half.
Coadjute's platform connects the companies involved in real estate transactions. Buyers, sellers and professionals involved in the real estate process can synchronize events and warnings in real time and securely exchange messages and confidential documents.
Maria Harris, non-executive director at United Trust Bank, and Rob Hailstone, founder of the Bold Legal Group, are the first to join Coadjute's new advisory board.
Maria Harris is also Director of Digital Cat Consultancy and was previously Lending Director at Atom Bank, where she designed, built and launched the UK's first fully digital mortgage.
Rob Hailstone, a former residential real estate transport company with over 40 years of experience, founded the Bold Legal Group (BLG) in 2010. BLG currently has around 700 member companies across England and Wales.
Dan Salmons, Coadjute CEO said: "I am very pleased to welcome Maria and Rob to the Coadjute Advisory Board. They bring a wealth of experience in the mortgage and transportation industry to the table and share our passion for innovation to connect the real estate market. Coadjute's network is set to become a national market network, and the expertise of Maria and Rob will be invaluable in setting priorities that best suit the needs of the real estate professionals they know so well. "
Maria Harris added: "The mortgage industry has been on the brink of true digital transformation in recent years, but we have to make that final leap in confidence. Coadjute not only gives us the technology to make this happen, but also makes it easier to move forward in terms of industry culture and mindset we need to be effective working together. I'm so excited to see what we're going to get started and what difference it will make for us and our customers. "
Rob Hailstone commented: "Various attempts have been made over the past decade or two to really improve the way properties are bought and sold. Unfortunately, very few of these attempts have made real progress. Coadjute with its thoughtful uniqueness could be the fullness the process needs. I am very happy to have been invited to take part in the Coadjute trip. "